form1 is a premium label for furnishing solutions with the highest standards of design, function, quality, modularity and sustainability. These 5 essential values give each piece of furniture its clear and unmistakable profile. Shelving systems, sideboards and wardrobes impress with timeless minimalist design, durable material, precise processing technology and functionality thought out down to the smallest detail. An individually designable modular system also results in an exceptionally diverse modularity. The high-quality collections are manufactured by experienced specialists in German furniture manufacturing and can be found at a perfect price-performance ratio at carefully selected, excellent specialist dealers.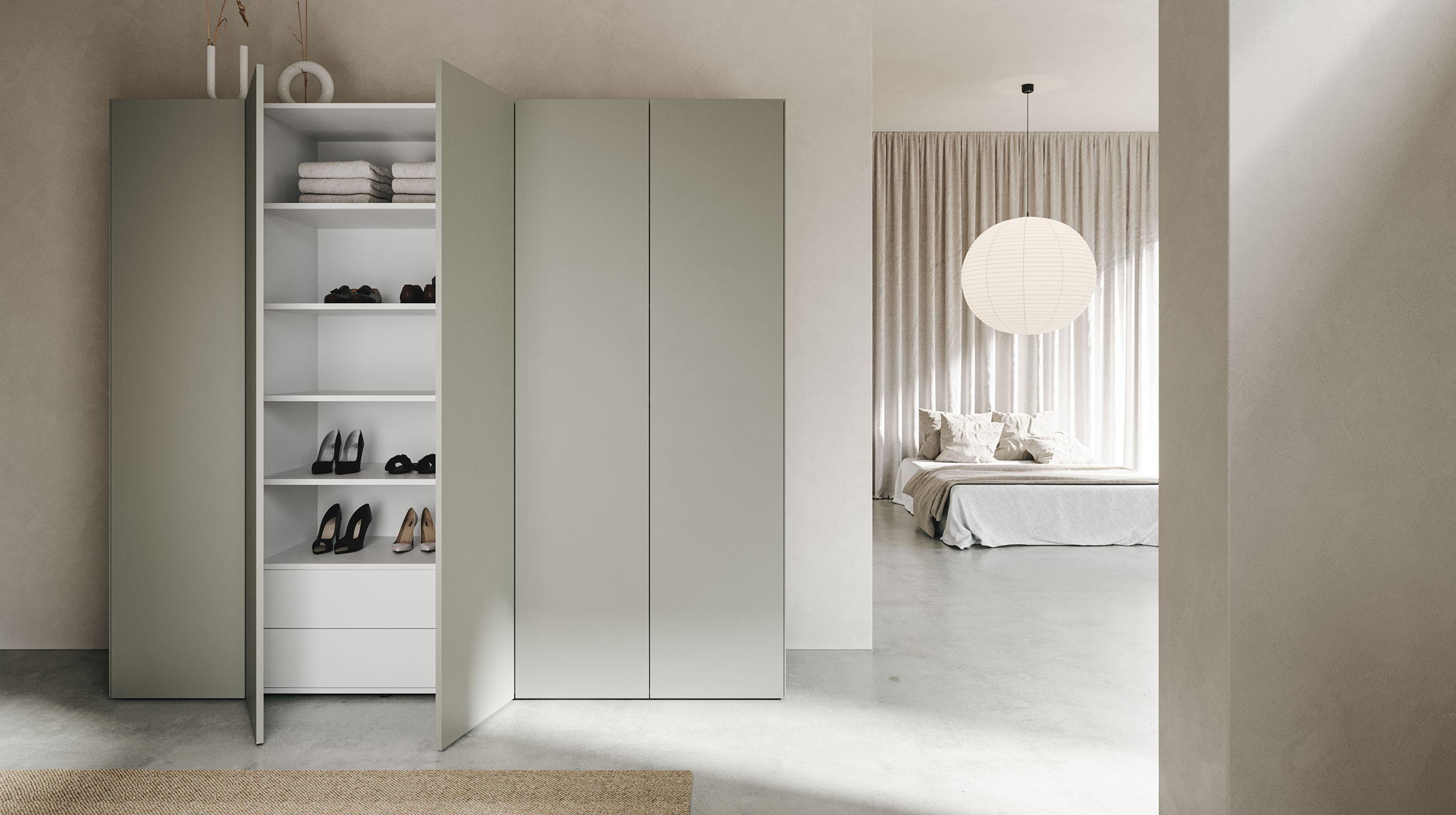 Creating furniture that fits into one's own life – that is our declared goal! Because when you furnish yourself, you also (re)furnish yourself and create space for your own personality. In your own four walls we see one thing above all: your home! Your home base, your retreat, your specially created refuge – this is not only your safe haven in a turbulent time, but your very personal place of great freedom! We support you in living and creating this freedom!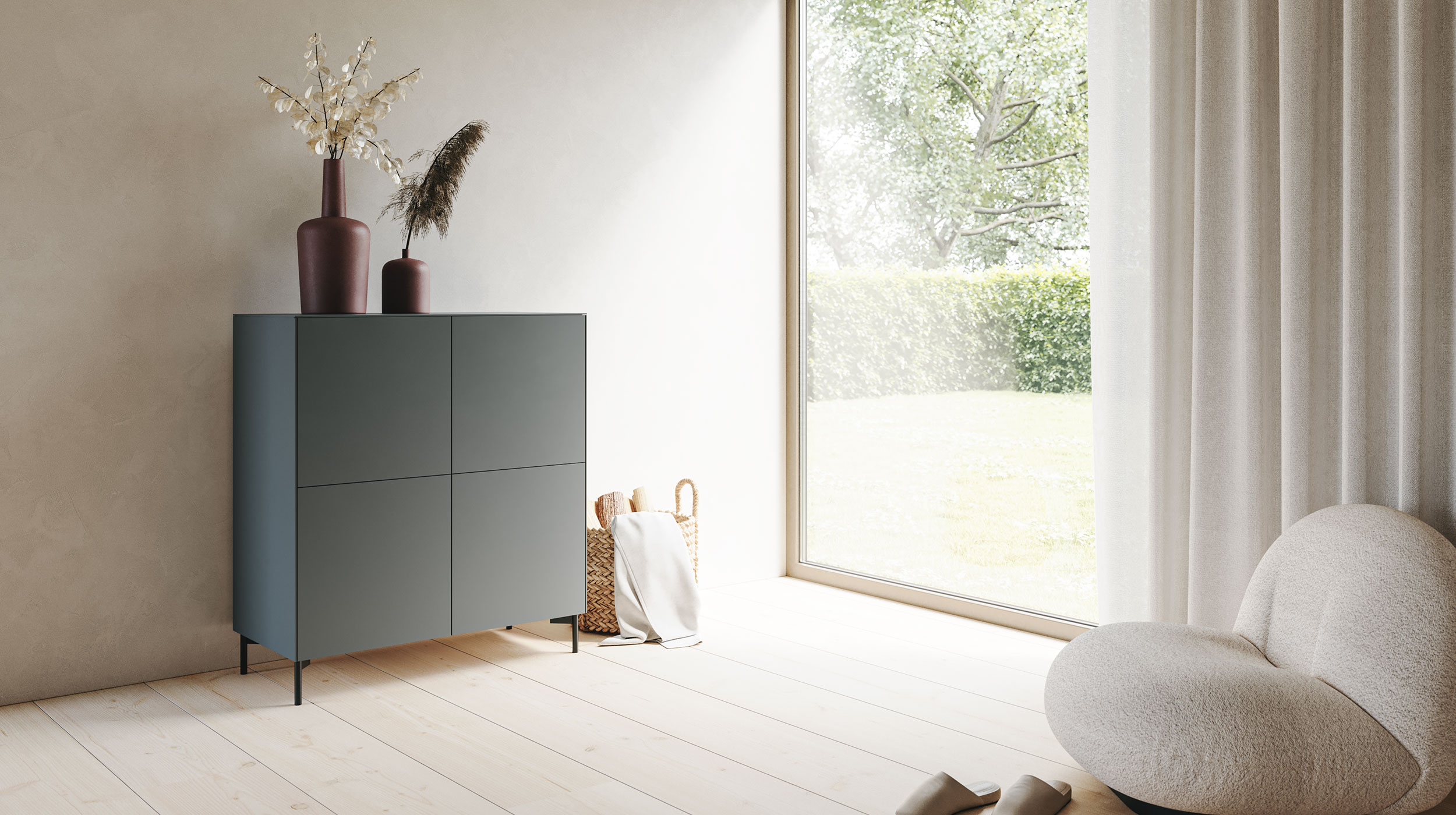 An island of calm in an eventful life
We live in wild times! Where nothing is clear anymore, trends come and go at high speed, we are constantly on the move – even when we are at home – we long more than ever for deceleration and a place of calm, where everything is in perfect order. Our products offer that. They are not only strikingly unobtrusive but also true space wonders. Store, sort, put away – everything finds its place here. Everything in order.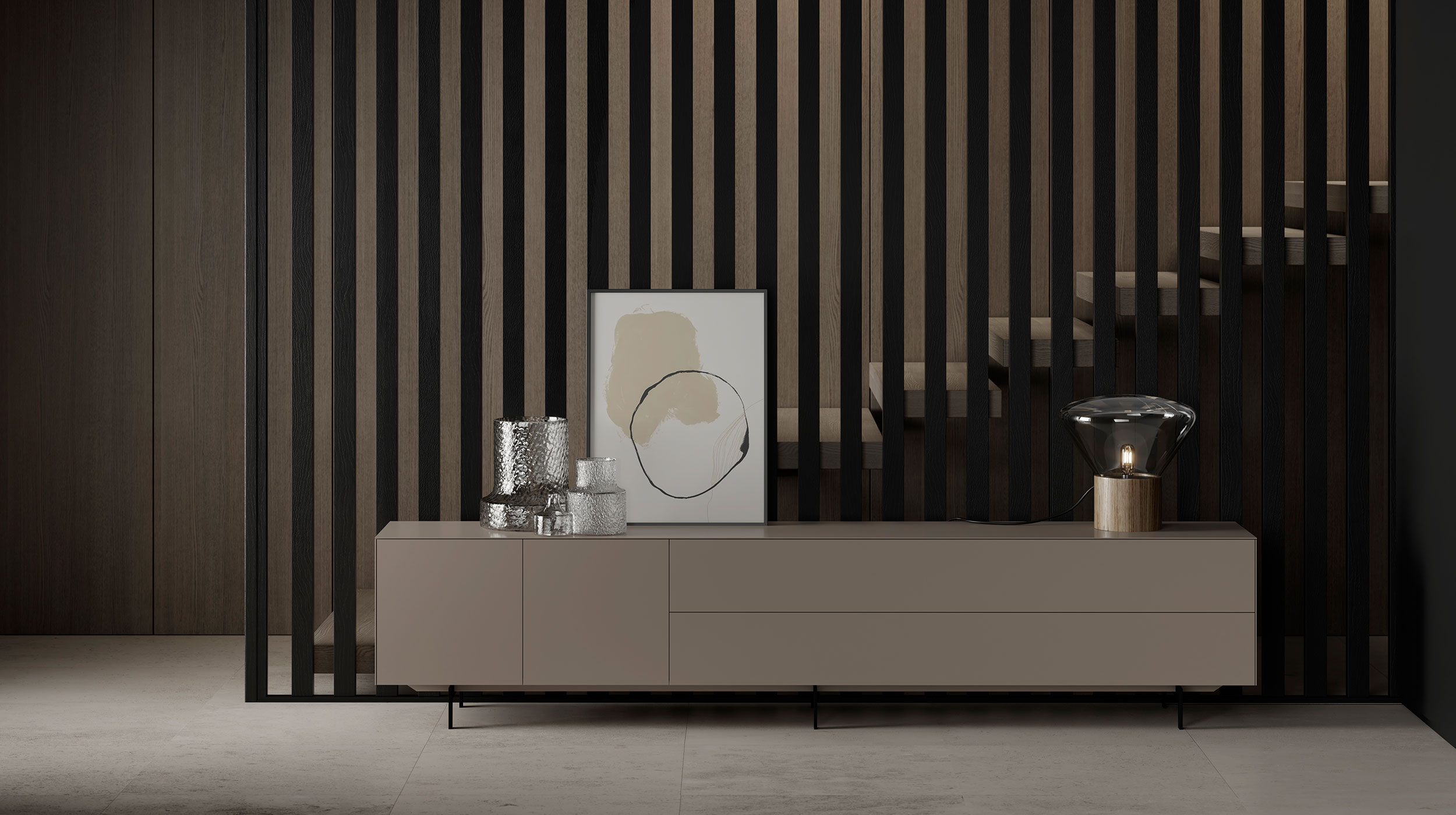 We believe in the permanence of change. We also believe that products can withstand the changes in our lives. Our collections therefore convince with purist, timeless and minimalist design – conceived to fit naturally into your environment while guaranteeing an exclusive style of the highest lasting value.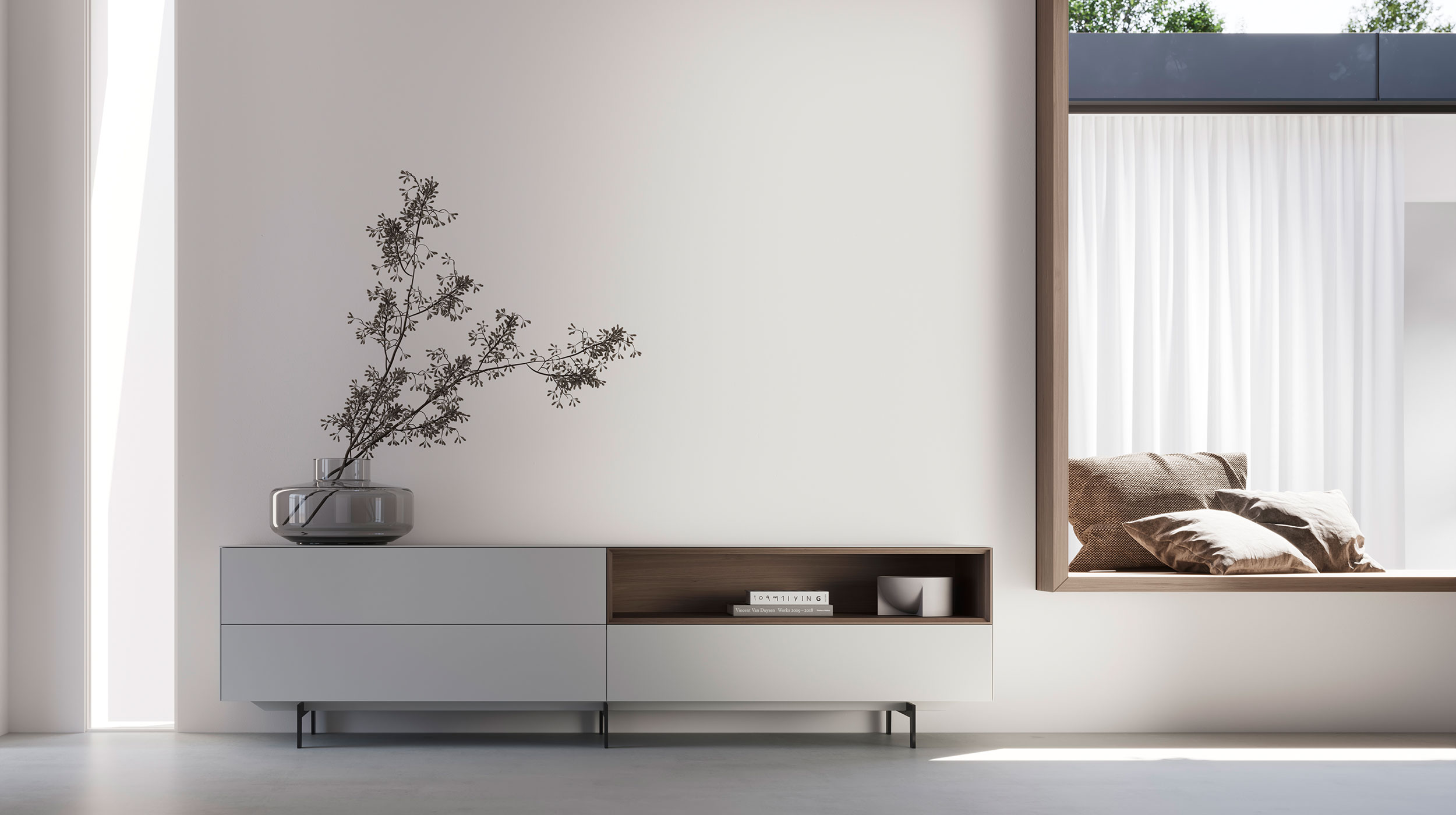 Our customizable modular system also results in an exceptionally diverse modularity that can be integrated anywhere – stylishly tasteful, strikingly understated, practically functional and yet expandable and changeable at any time, even years later. Our furniture is ready to move in with you – made to stay!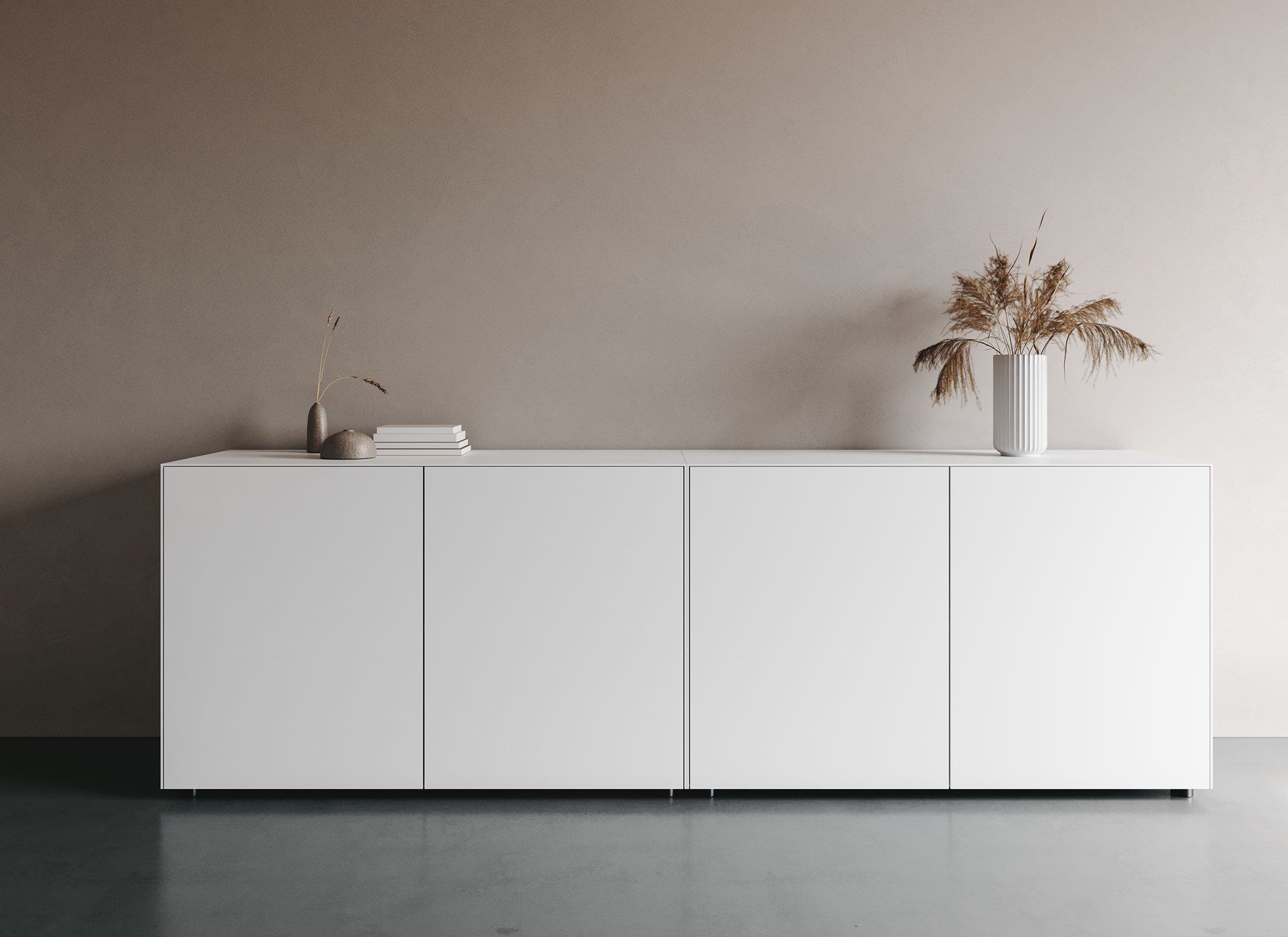 form1 furniture is made in Germany and only in Germany! We reduce our products to what really counts: minimalist design combined with outstanding functionality with perfect craftsmanship and processing of excellent materials. Style is and remains the form. And we have a system for this: our convenient 12-grid not only forms the standard of aesthetics, but also ensures a "logical" design variety, or as we call it: a harmony of geometry.