The connect sideboards with drawers or doors can be freely combined and flexibly designed from eight modules, each in two heights and widths. Choose your favourite in 60 or 120 cm width and 50 or 75 cm height. Connect is only available in white – but it will get to you all the more quickly. Prefabricated and in stock, our quick ship program is ready to move in with you! Ready to connect?
The high-quality workmanship is evident down to the smallest detail. For example, the joint pattern convinces with its fine lines.
Purist design and smooth surfaces. The push-to-open function allows doors and drawers to be opened without handles.
If you prefer it floating, choose the powder-coated, black design base – the combi design base (centre) allows you to combine several modules.
Function and design at their best. The concealed runners give the drawers a consistently harmonious look.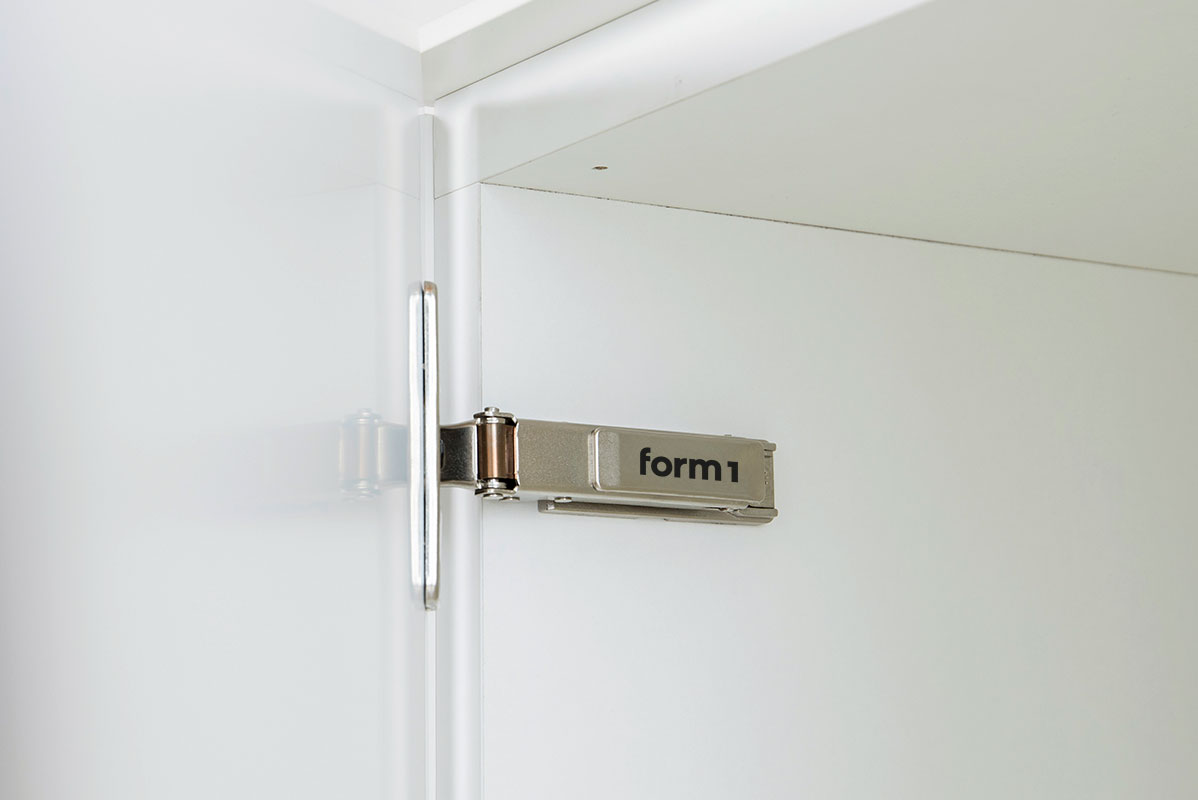 The high-quality door hinge offers maximum functionality with minimalist design.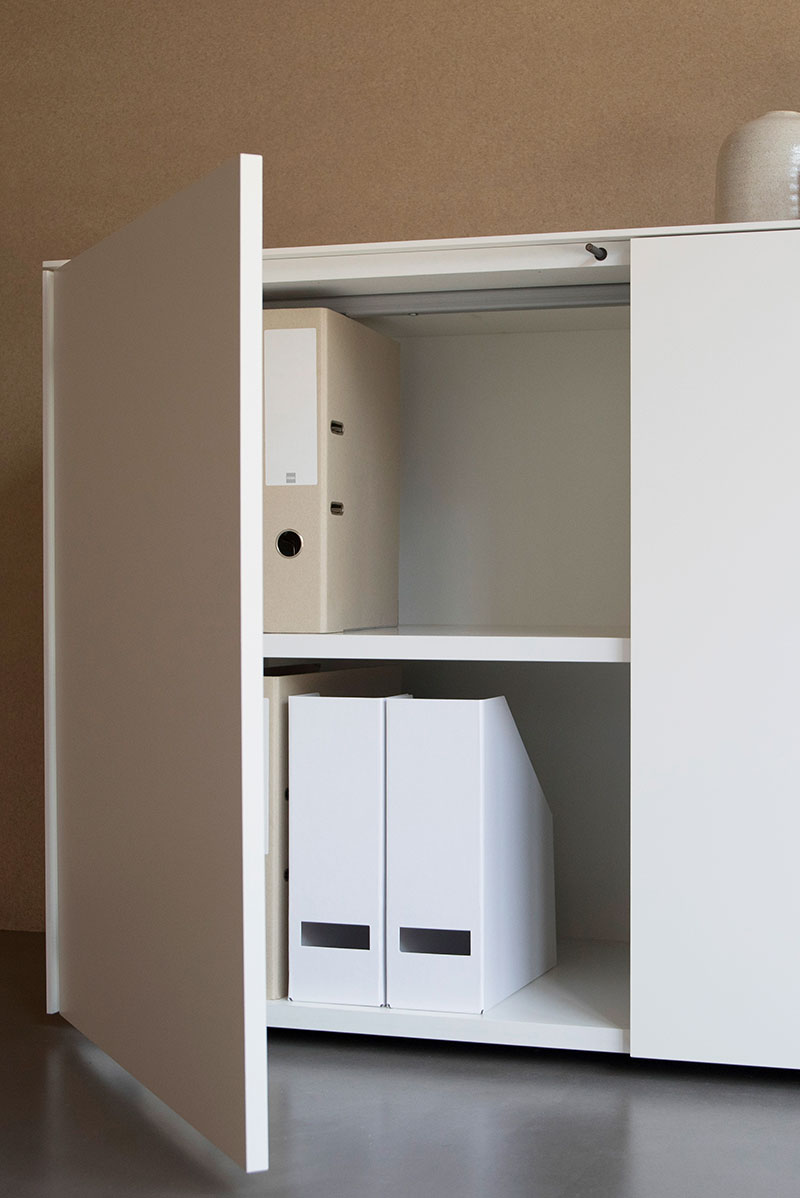 Visibly plenty of space for the best order: the 75 cm high sideboard makes two rows of files disappear from view with ease.
Whether individually, combined or later separated again – our pieces of furniture, made with precise German craftsmanship, adapt quickly and easily to any room situation: Turn a combination into individual pieces or simply recombine them.

single –
floor-deep with 8 sliding feet

combined –
floor-deep with 8 sliding feet

single –
floating with 8 round tube feet

combined –
floating with 4 round tube feet
and a combination foot set
Combine freely, change flexibly
With our modular system, you will find the right combination for every room situation. Individual modules can be recombined or rearranged as desired and can thus be quickly adapted even to changing room situations.